COLLEGE OF FREE MASONRY COURSE
it's FREE... To Register click on the appropriate format PDF WORD
CAN WE STILL GO TO LODGE???
Click HERE to review the Covid19 conditions as issued by our Grand Master on January 4, 2022.
And HERE to review those issued by Grand Lodge on January 24, 2022.
THE GRAND LODGE MASONIC EDUCATION COMMITTEE SPEAKER SERIES
This Zoom meeting typically takes place on the first Saturday of each month, but not always.
You can REGISTER HERE once for the events not showing a registery click.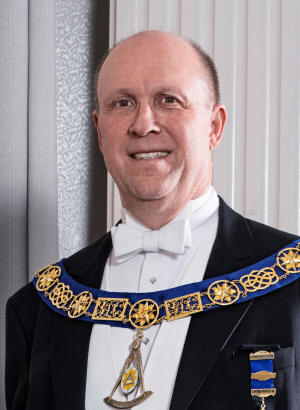 The Grand Master, M.W. Bro. David J. Cameron,
is pleased to welcome you...

The Communique - December, 2021
This year R.W. Bro. Brett Dickinson, DistrictDeputy Grand Master of Niagara A District has chosen Feed Ontario through the Masonic Foundation of Ontario as the District Charity. OUR NUMBER: 2413
Niagara 'A' District Tentative Events

Official Visits
Brock Daylight - February 12, 2022 POSTPONED
Mountain - February 17, 2022 POSTPONED
Niagara - March 2, 2022
St. George's - March 8, 2022
Amity - March 9, 2022
Garden City - March 14, 2022
Dufferin - March 15, 2022 pending local
guidelines and capacity restrictions
Reunion - March 16, 2022
Ivy - To be determined
Seymour - To be determined
Adanac - April 7, 2022 (homecoming)

Installations
Reunion - January 28, 2022 POSTPONED
Brock Daylight - March 12, 2022
Garden City - May 9, 2022
Amity - May 11, 2022
Adanac - June 2, 2022
Mountain - June 16, 2022
St. George's - June 28, 2022
Niagara - December 27, 2022
Ivy - To be determined
Seymour - To be determined
Dufferin - To be determined

District Crossover Visits
Niagara B to A - March 16, 2022 at Reunion Lodge CANCELLED
Niagara A to B - March 21, 2022 at Phoenix Lodge CANCELLED

District Divine Service
To Be Determined

Lodge of Instruction
To Be Determined

District Meetings
Mid-term - January 26, 2022 - VIRTUAL
End of term - To Be Determined
Travelling Gavel
RULES




Who's Got It?
Amity No. 32 picked it up from Niagara No. 2 on Wednesday, March 6th, 2019 at their Official Visit.

Inter-District Busting Gavel
RULES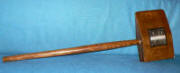 Where is it?
Brock Daylight No. 745 paid a visit to Phoenix No. 535 on November 19th, 2018 to leave the gavel in Niagara B District.
The Travelling Trowel
The Trowel is to be delivered to another Lodge by the Worshipful Master where a First Degree is being held and it must be presented by the newest Mason of the delivering lodge. Its intent is to promote travelling and visitation by the newer members within the district.

Watch for it coming to your Lodge from Brock Daylight Lodge 745. It was delivered to them on September 14, 2019 by Garden City Lodge 616.


DISTRICT DEPUTY GRAND MASTER
R.W. Bro. Brett Dickinson
DDGMNiaDistA@gmail.com
DISTRICT SECRETARY
W. Bro. Colin Smagata
SecretaryNiaDistA@gmail.com

Grand Lodge Officers in Niagara A District - 21/22

V.W. Bro. David Patterson - Grand Steward
R.W. Bro. Bradley D. Kempston - Grand Registrar
R.W. Bro. Edward F. Dunnsmore 'Elected' Member of the Board of General Purposes

R.W. Bro. Michael J. Locke - 'Honorary' Member of the Board of General Purposes
R.W. Bro. P. Ray Borland - 'Appointed' Member of the Board of General Purposes
See Trestle Board or Calendar for Regalia Presentation times..


District Appointments - 2021/22

Chaplain
Bro. Sheldon KofskyFCF

Treasurer
V.W. Bro. Douglas Pollard

Blood Donors
V.W. Bro. Robert O. Siemens

Computer Resources
R.W. Bro. Bruce McLennan

By-Law Review
R.W. Bro. David Gillis

District Mentoring
R.W. Bro. George Fairbairn


Grand Lodge Incentive Program
R.W. Bro. Michael J. Locke

Special Events
Bro. Adam Palechuk

District Planning
W. Bro. Raivo Tahiste

Benevolence/Charity/MFO
R.W. Bro. Robert Park

Photographer
W. Bro. Chuck Cossette

District Lodge Coordinator
W. Bro. Brent Julian