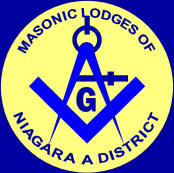 District
Attendance
Award



Check out just how well your lodge brethren are visiting on the District Deputy Nights.












Henley Square


395-397 Ontario St.

North Service Rd. & Ontario

St. Catharines

Hours:

Mon – Wed: 4pm - 8pm

Tues: 3pm – 8pm

Thur & Sat: 8am – 1pm
Check out the Blood Donor Trophies


Masonic Lodges of Niagara "A" District
District Light "January"
Newsletter 'Niagara B'
Temple Lodge
Ladies Appreciation Night
February 9, 2019
March 9, 2019
Grand Master's Banquet
Croatian Hall,
Broadway Ave., Welland
$55.00 per person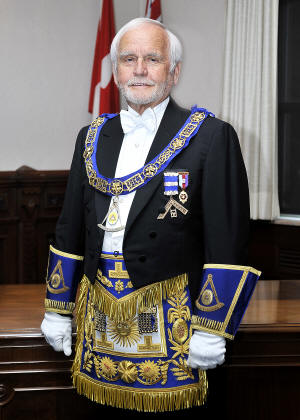 The Grand Master, M.W. Bro. Paul E. Todd,
is pleased to welcome you...

January 2019 D.D.G.M Communique

Previous Communigues
This year R.W. Bro. Edward F. Dunsmore, District Deputy Grand Master of Niagara A District has chosen to support the Grand Master's charity of choice – Autism Research.
The Grand Master has identified three research teams in the province of Ontario to be the benefactors. These teams are located in Ottawa, at McMaster Children's Hospital in Hamilton and the Children's Hospital in London.
Masonic Foundation Project Number
2300
Travelling Gavel
RULES




Who's Got It?
Mountain 221 picked it up from St. George's 15 on Tuesday, November 13th, 2018 at their Official Visit.

Inter-District Busting Gavel
RULES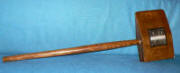 Where is it?
Brock Daylight No. 745 paid a visit to Phoenix No. 535 on November 19th, 2018 to leave the gavel in Niagara B District.
The Travelling Trowel
The Trowel is to be delivered to another Lodge by the Worshipful Master where a First Degree is being held and it must be presented by the newest Mason of the delivering lodge. Its intent is to promote travelling and visitation by the newer members within the district.

Watch for it coming to your Lodge from Mountain Lodge 221. It was delivered to them on September 20, 2018 by Grantham Lodge 697.
We are saddened to report that W. Bro. Len Tufford passed to the G.L.A. at Juravinski Hospital this morning, January 19th in his 77th year. He was an affiliated member of Coronation No. 502. The family will be having a celebration of life. We will know more details this week.